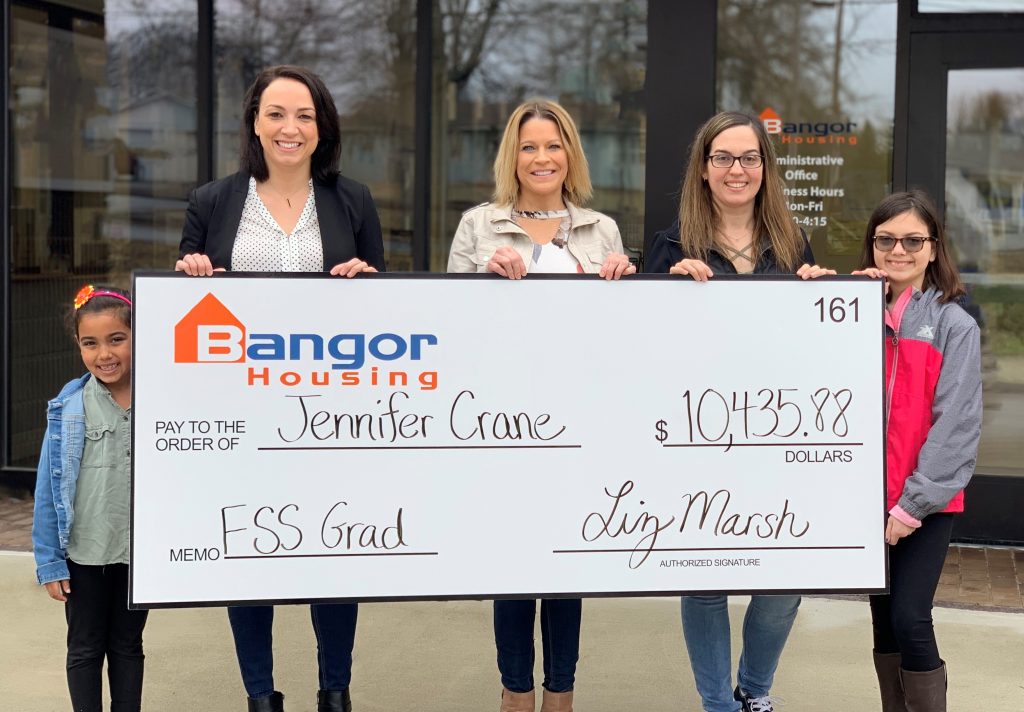 BangorHousing's Family Self Sufficiency Program is designed to encourage participants to realize their goals while leveraging the many benefits FSS can offer. While the FSS Program is the largest in the state in terms of participants, each person receives personalized one-on-one attention… "When people join the program, they have their own set of goals in mind, so the journey to graduation is different for everyone. Some join the program to find employment (or better employment), to improve their financial capability, to go back to college, or to earn their HiSET." -Robyn Brochu, Family Achievement Coach.
When signing up for the program, participants will meet with staff to discuss their goals and how FSS can help them realize them. The program also offers the escrow account incentive, which most of the participants see as a driving force. When a participant's rent increases due to an increase in wages, a portion of the increase goes into the escrow savings account. Participants can receive the full balance of the account upon completion of their goals.
The FSS Program has partnered with MANY area businesses, agencies, and programs to help participants reach their goals. The program, for example, works closely with the Eastern Maine Development Corp. to assist with participant's access to workforce development training.
Last week Jennifer Crane (pictured above) graduated the FSS Program with an escrow balance of more than $10,000. Because of her hard work and dedication, she was able to accomplish her final goal, which was to buy a house for her family. Congratulations Jennifer, we wish you all the best!
If you would like to learn more about the program and qualifications, reach out to Liz Marsh and her team, they are looking forward to hearing from you. You can call 207-942-6365 or email them, their contact info is located HERE.